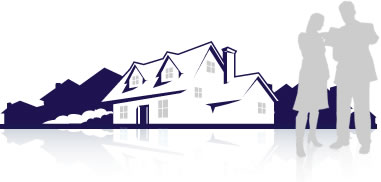 Tenant Procurement
To ensure that you are able to reap the rewards of your property investment, a tenant who pays regularly and maintains your property is a prerequisite. GK Letting assist by having implemented a stringent vetting process to ensure that only applicants who meet the requirements are approved to occupy your property. We also ensure that a comprehensive entry inspection be conducted with photographic evidence which ensures that a detailed record is kept of the condition of the property on handover to the tenant. You are provided with a file containing a copy of your lease, the entry inspection and a CD containing the photographic record of the condition of the property.
Managed Contracts
We charge 10% plus VAT of the monthly rental. No finders fee, no additional administration fees or any other upfront charges.
Once Off Option
A fee of 6% plus VAT of the rental term is payable. We source the tenant, complete the necessary credit checks, collect the first months rental plus deposit and deliver a signed lease agreement.
Utility Management - Managed Contract
We collect all utility consumption charges from your tenant on a monthly basis. We offer a choice of payment options to you, the owner:
We can pay the funds collected directly to your chosen bank account.

Pay the entire utility bill to the service provider on your behalf.

We will e-mail you a copy of the relevant utility statement upon request, for your records.
Maintenance Services — Managed Contracts
As you are aware, general wear and tear on a property is inevitable. Maintenance of your asset will ensure that it appreciates in value. To assist you in this regard we have put in place a maintenance division which assists in emergency, breakage and preventative maintenance.
We will provide you with a quote for the work to be performed after conducting an inspection of the property. Should we be unable to perform the work ourselves we will obtain quotes for you from specialist providers such as plumbers and electricians. No work is undertaken without owner approval, except in the case of an emergency, such as a burst geyser, water pipe or electrical repairs.
Financial Management — Managed Contracts
Regular and predictable rental income is required to ensure a solid return on your investment. To assist with this we have implemented systems that deliver in this regard.
• All rental payments are collected by debit order.
• A monthly statement is e-mailed to you, detailing the income and expenditure.
• Your income is electronically deposited to your selected banking account on the 7th of each month.
• All our records are backed up daily to ensure no loss of data.
• All documents are scanned to your electronic file and can be e-mailed to you upon request.